The Calgary Stampeders' won over the BC lions this weekend, granting a berth to the Grey Cup.
If you haven't been following the CFL football this season, it may be time to get on it.
Over the past couple of years I've provided some cool signs for some great fans.  In particular, the Nik Lewis Nation, found on Twitter, @niklewisnation.
A few banners and signs later, the club has grown into the hundreds, hosting tail-gate parties and enough stoke to keep the Stampeder's kicking butt all season.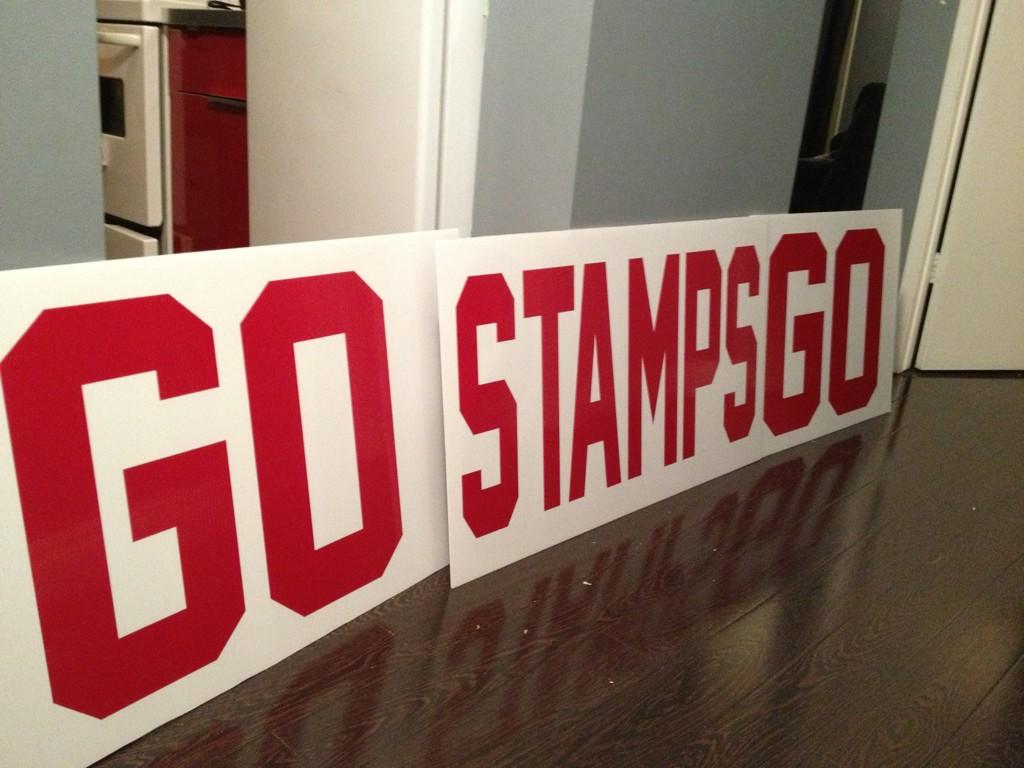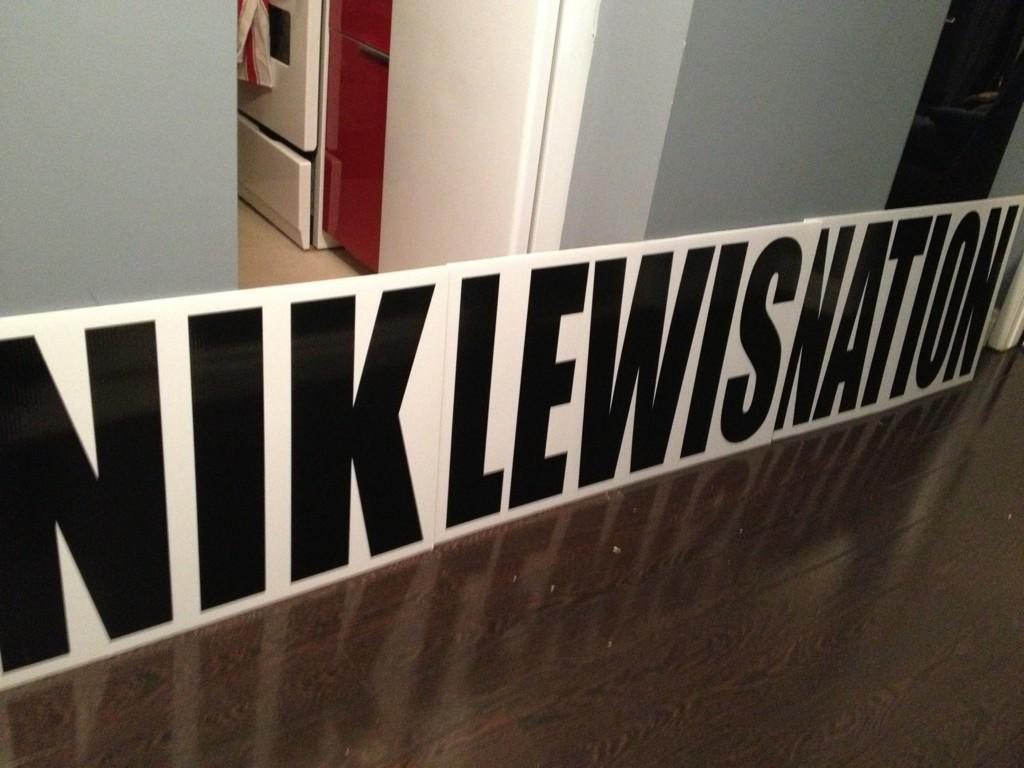 Fresh out of my hands on onward to Vancouver, a new set of signs!
Kudos to all of the @niklewisnation!  Have a great time in Toronto.